Important Updates
---
Coronavirus protocol:
To ensure we can provide the best care for the frail aged at our Home during this pandemic, we have the following procedures:
Entry to the facility is prohibited until further notice.
Residents can access telephones, FaceTime and Skype to communicate with family (and vice versa);  however, due to the logistics of remote media access, please telephone for an appointment time, so we can have your family member prepared.
Staff have been well-trained to deal with any possible infection outbreak; they are also bound by our confidentiality rules regarding Resident information, so please ask to speak to the Director of Nursing, the Manager or a senior nurse (a/h) with any enquiries. Please do not question staff while in the shops  or outside the facility.
I will keep you updated weekly, unless new information is to hand prior
++++++++++ ++++++++++ ++++++++++ ++++++++++ ++++++++++ ++++++++++++++++++++++++++++++++++++++++++++++++++++++++++++++++++++++++++++++++
Mt Kooyong Update 26 03 2020
Statement of position
Like everyone in Australia and the broader global community, we are closely monitoring the COVID-19 situation, and remaining flexible as it changes from day to day. The health and wellbeing of our Residents and staff is our main priority.
Facility Management is responding to the situation as it evolves and considering the impacts on our Residents, staff and families.  We take advice (and are in close liaison with) Queensland Health, the Australian Dept of Health and the World Health Organization.
We believe the best way for us to manage this pandemic and protect the frail aged in our care, is to avoid potential exposure to the virus; accordingly, we will restrict face-to-face contact from all families and visitors. As of 26th March, the facility will be in complete "lockdown" to reduce exposure.
To maintain contact with family and visitors, we have dedicated telephone lines installed, can provide Skype or Zoom, or FaceTime. Mail is still being collected, so cards and letters will always be welcome.
We acknowledge the challenges this policy will create and we are supportive and willing to work with everyone to minimise the impact this situation has on both yourselves and our Residents.
We will post updates regularly on our website.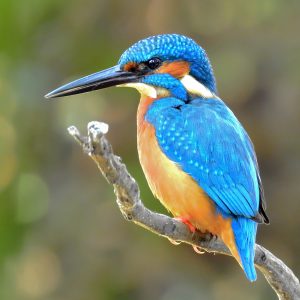 Below is an excerpt from the most recent advice of the Australian Government:
19 March 2020
Older people are more susceptible to getting sick with COVID-19. The Australian Government has put in place new restrictions to protect older Australians living in residential aged care facilities.
What is COVID-19 (coronavirus)?
Coronaviruses are a large family of viruses that cause respiratory infections. These can range from the common cold to more serious diseases. COVID-19 is the disease caused by a new coronavirus. It was first reported in December 2019 in Wuhan City in China. It has now become a global pandemic.
How is it spread?
The virus can spread from person to person through:
close contact with an infectious person (including in the 24 hours before they started showing symptoms)
contact with droplets from an infected person coughing or sneezing
touching objects or surfaces (like doorknobs or tables) that have droplets on them from an infected person, and then touching your mouth or face.
What are the symptoms?
The symptoms of COVID-19 are similar to colds and flus and can include:
Fever
Sore throat
Cough
Shortness of breath
Fatigue
While the COVID-19 virus is of serious concern, it is important to remember, at this stage, that most people displaying symptoms such as fever, cough, sore throat or fatigue may be suffering from a cold, flu, allergies or other respiratory illness – not COVID-19.
Why is this virus so dangerous for older people?
The risk of serious illness from COVID-19 increases with age. The highest rate of fatalities is among older people, particularly those with other serious health conditions or a weakened immune system. There is currently no cure or vaccine for COVID-19, or immunity in the community.
For people living with dementia or some form of cognitive impairment, the ability to follow instruction or to alert others about potential symptoms may be a challenge. This is especially so where there is a limited capacity to communicate verbally or express pain and discomfort. In this situation, observation by someone who knows the person with dementia may assist in identifying changes in their health.
To protect older Australians and those with compromised immune systems we all need to work together to help stop the spread of COVID-19.